How to extract leads in bulk from Google Maps based on keywords ?
Updated 9/15/2022
Note: This feature is only available for Business Plan in version 2.2.0 or higher.
See and compare all features.
What you can do with Bulk Keywords Data tool? with the tool for
Google Maps Scraper
, you can generate thousands of leads at a time.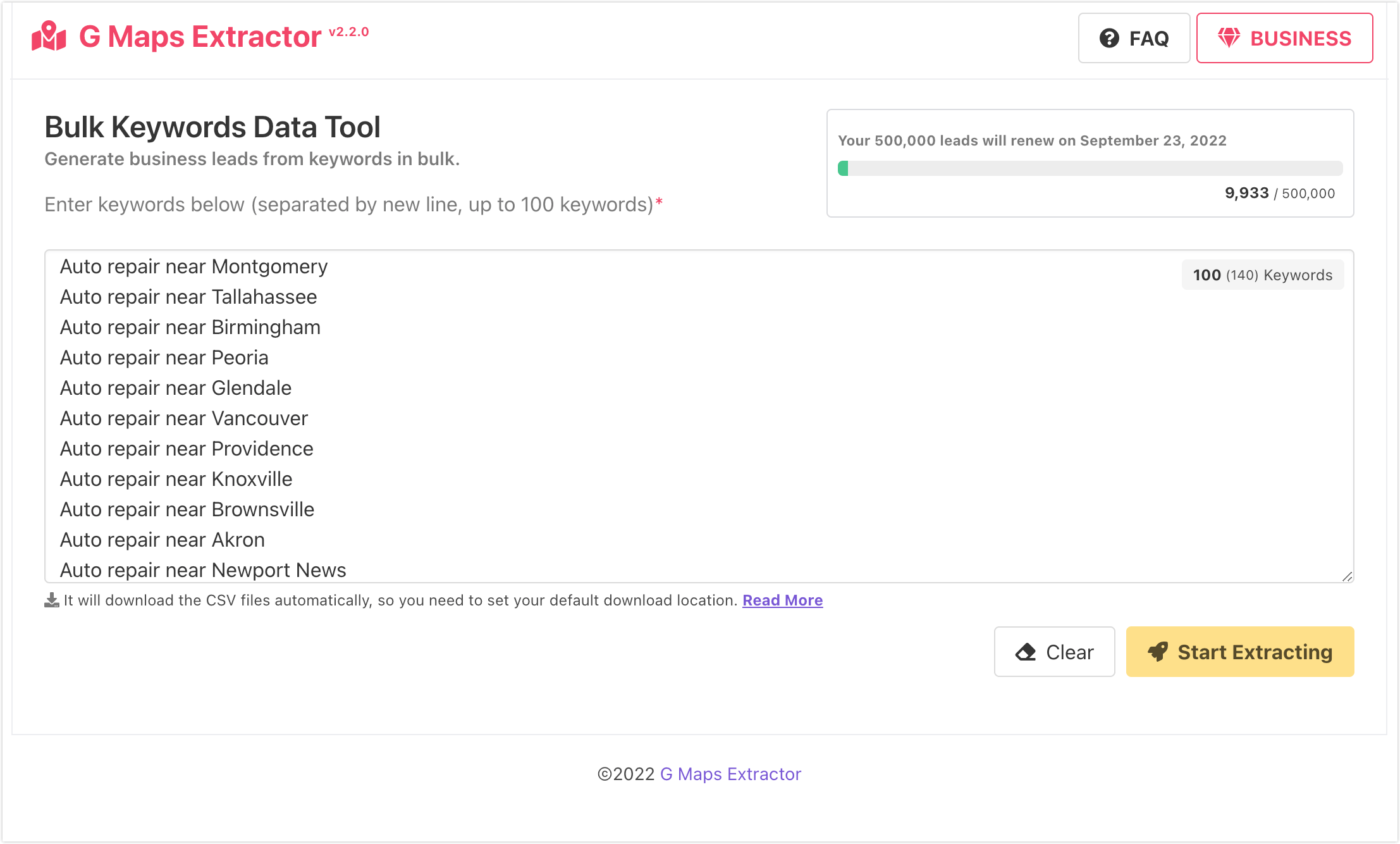 Step 1. Click the button to open the
Bulk Keywords Data Tool
.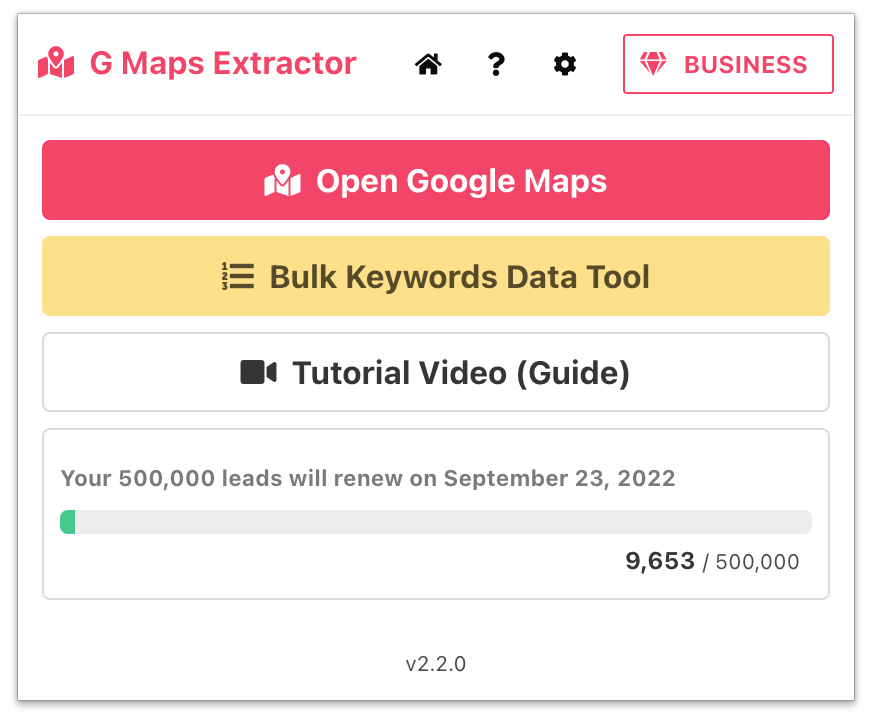 When you open it, you will see a simple but useful tool interface.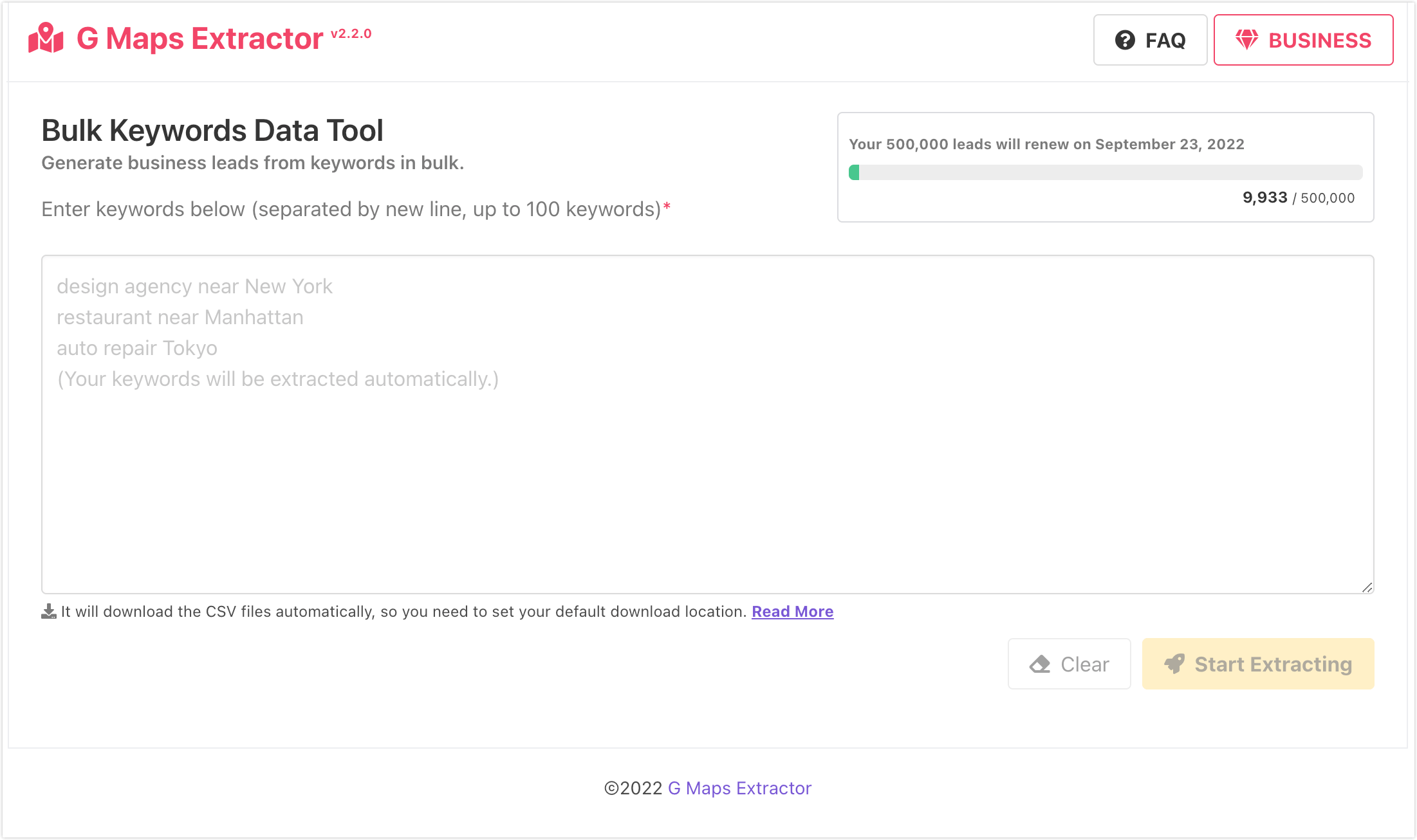 Step 2. Copy the keywords to textarea, up to 100 keywords. For example: we generate leads from auto repair near
popular cities in the US
.
Step 3. Click button "Start Extracting".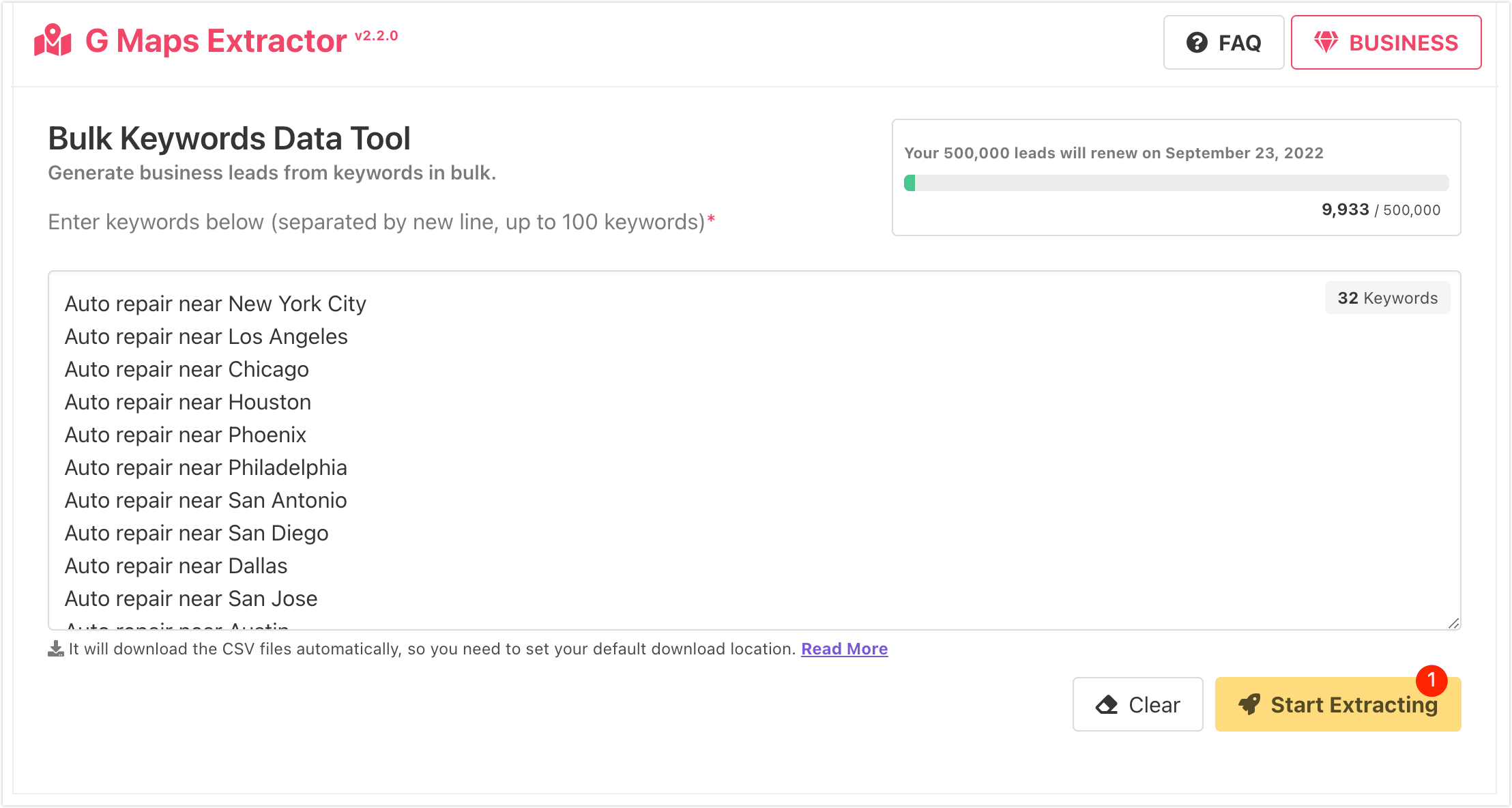 Step 4. Then wait patiently and Bulk Keywords Data Tool will automatically scraping the data from Google Maps. You can pause or continue the task at any time.
Google Maps Scraper
will automatically download the CSV file after it finishes scraping data based on a keyword.
Related:
How to set your default download location of Chrome ?