How to Scrape Google Maps Photos ?
Updated 12/6/2022
One of the amazing things about Google Maps is that it collects photos from users and place owners. So you can easily find thousands of photos from different places and businesses. These photos are invaluable and can be analyzed for different purposes.
You may need to scrape and extract Google Maps photos for different reasons. But you can't download photos one by one and it will take a lot of time. This is where a
Google Maps Scraper
can help you to extract Google Maps photos effortlessly and quickly.
If you are looking for an efficient and easy way to extract Google map photos then this article is a great help for you. We have described the whole process in the step-by-step guidelines.
Google Maps Extractor- The Best Tool to Scrape Google Maps Photos
Google Map Extractor is the finest google scraping tool for businesses as well as for personal use. Regardless of your reason for scraping Google Maps photos, it is an efficient and quickest way where with just one click you can extract all the useful data.
Besides extracting Google map photos you can extract many other useful data such as social media profiles, full addresses, place IDs, review URLs, longitude and latitude, and much more.
How to Scrape Google Map Photos with G Map Extractor?
G Map Extractor is a user-friendly tool. It offers a simple and straightforward way to scrape photos from places on Google Maps without needing any external help. All you need to do is follow some simple steps as described below:
Step 1.
Installation of extension
First of all, you need to install the extension of G Maps Extractor on your browser.
Installation of G Maps Extractor,
How to Install G Maps Extractor Chrome Extension Manually ?
Step 2.
Selecting the places
Once the extension is added to your browser, click on its icon from the taskbar and select the "Open Google Maps".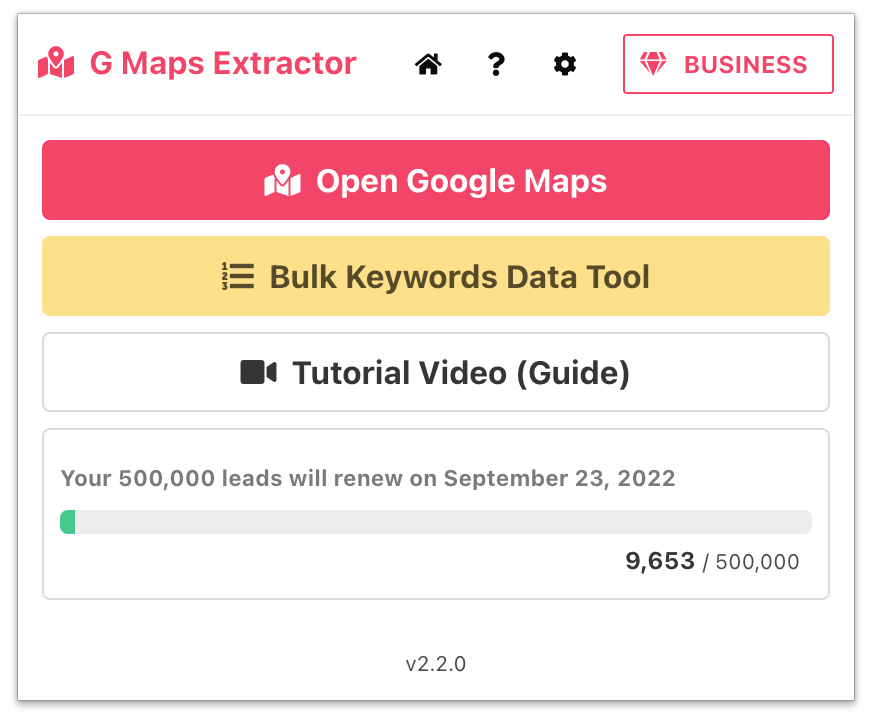 Step 3.
Selecting the photos
When you are on the interface of Google Maps search for the place and select it from the search results. Choose the photos of the particular place that you want to extract.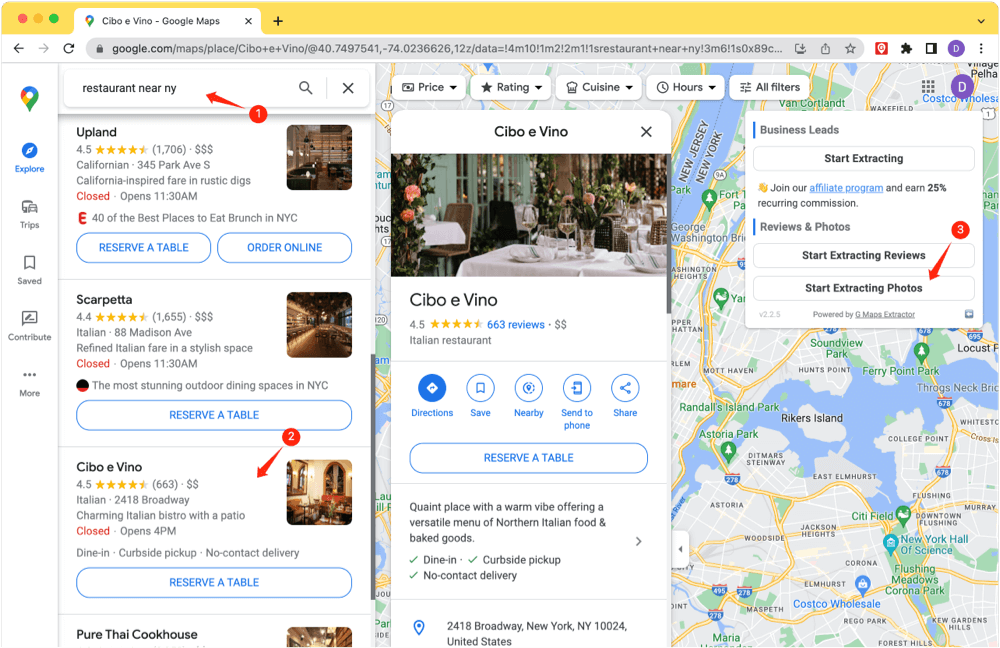 Step 4.
Extraction
Hit the "Start Extracting Photos" button and wait until the extraction is completed.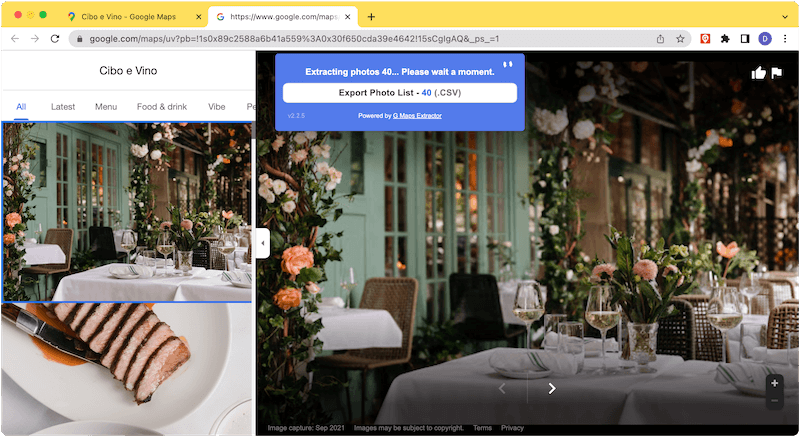 Now you will have the CSV file that contains all the photo URLs of the particular place.
Why Choose G Maps Extractor?
Following are the reasons that describe why you should choose
G Maps Extractor
to scrape and extract Google Maps photos:
- Reliable
G Maps Extractor is a trustworthy tool and it has been used by thousands of people and businesses around the world.
- Fast Extraction
It has an efficient and user-friendly interface that speedily works so you can extract and download Google map data without putting in a lot of effort and time.
- Support A Variety Of Data Extraction
Besides scraping google maps photos you can extract a variety of data types available at Google maps about different places such as the place ID, Full Address, phone number, Review URL, etc.
Conclusion
There is no need to download the Google map photos one by one. Thanks to
G Maps Extractor
you can extract and download multiple photos in one click as described in the above article in detail.